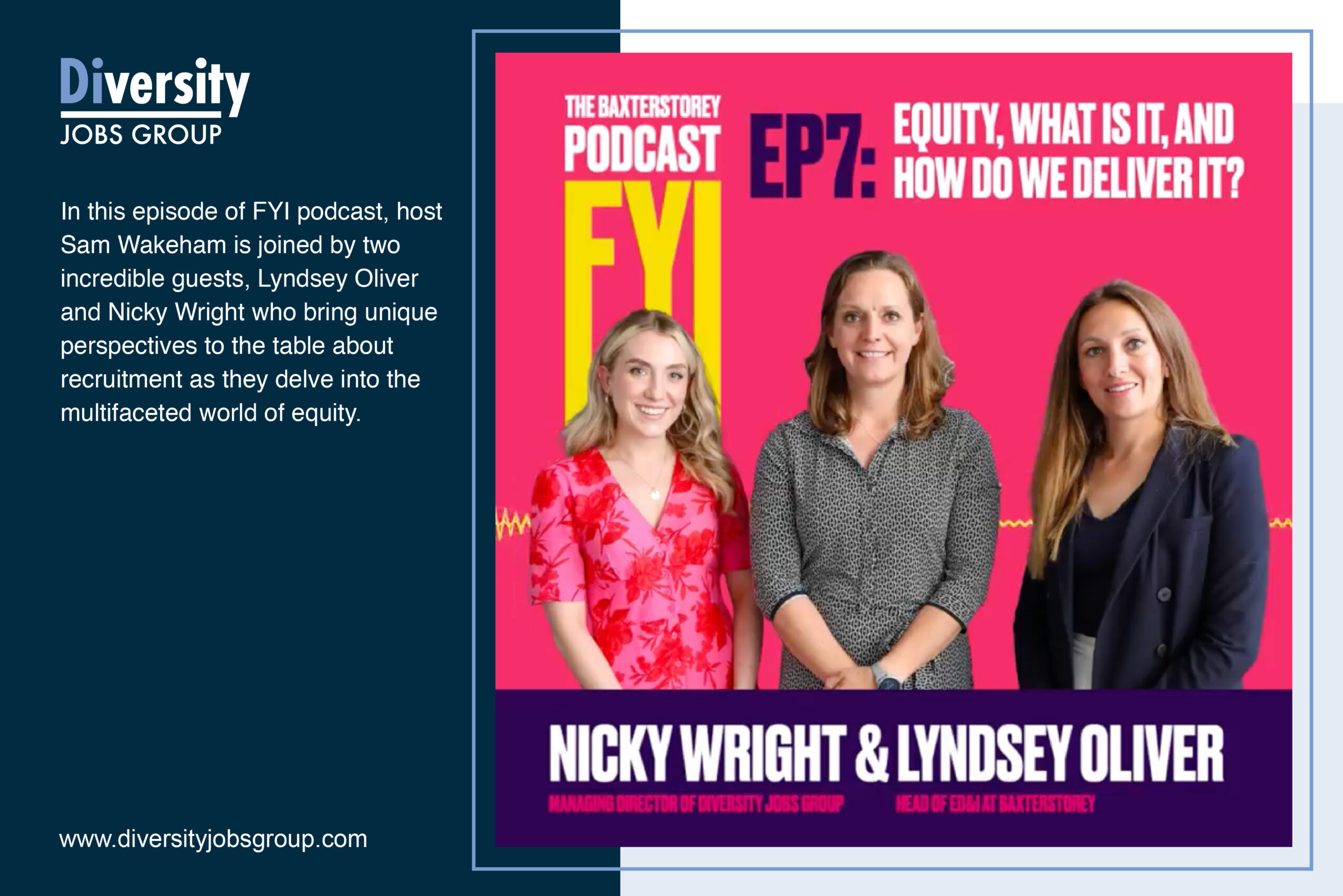 EQUITY: What is it, and how do we deliver it?
In this episode of FYI podcast, host Sam Wakeham is joined by two incredible guests, Lyndsey Oliver and Nicky Wright who bring unique perspectives to the table about recruitment as they delve into the multifaceted world of equity.
Nicky Wright, the Managing Director of Diversity Job Group, a trailblazing platform dedicated to empowering marginalized and underrepresented communities through inclusive job opportunities. Nicky, an experienced recruitment guru, is passionate about creating safe and inclusive job board environments to attract diverse talent from all backgrounds.
BaxterStorey's Lyndsey Oliver, the Head of Equity, Diversity, and Inclusion at BaxterStorey. Lyndsey's role is pivotal as she leads the charge in transforming our business, and emphasizes the importance of equity in the hospitality industry.
In this enlightening conversation, Sam, Lyndsey, and Nicky explore the true meaning of equity, the pervasive impact of unconscious biases, and the role of diversity in recruitment, onboarding, and shaping workplace culture.
But the conversation doesn't stop there. Guests share their personal experiences with workplace discrimination, offering poignant insights into the real-world challenges individuals face when striving for equity and inclusion.
Tune in for a thought-provoking discussion that will inspire you to reevaluate how we approach diversity and equity in today's ever-evolving work environments.
Posted by Diversity Jobs Group
Find us on