We are Bensons for Beds.
Thank you for your interest in joining us!

Our Mission is:
To become the market leading bed retailer with a strong omnichannel presence.

And how will we achieve this?..
No one size fits all when it comes to finding the perfect sleep experience for customers and that's why at Bensons for Beds we put Sleep Wellness™ at the heart of everything we do. With 100 years of experience in sourcing the best quality beds, frames and mattresses, at Bensons we understand how to design the perfect, tailored sleep experience.
We have 170+ locations and employ c 1800 colleagues. Under new ownership of Alteri Investors we have an ambitious 3 year plan to grow the business further and achieve our mission.


Our business is made up of 4 main areas.
Manufacturing
Retail
Logistics (Warehousing & Distribution)
Support Services
Our retail stores and online presence provide nationwide coverage for our customers, our very own manufacturing site in Cambridgeshire make our quality products, and our Logistics team who store and deliver those products right to our customers' homes. These operational business areas are all supported by our team of professionals and specialists across a wide range of support functions, ensuring our business is in great shape to serve our customers.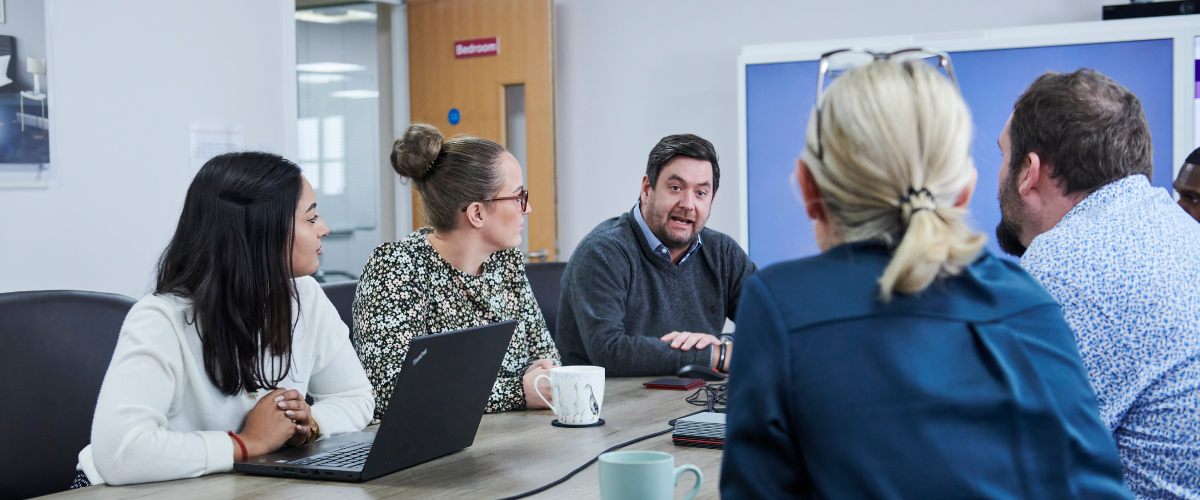 What's it like to work for us? – Our values
We're Devoted – we look after our customers and teams as we would like to be looked after, helping customers achieve Sleep Wellness through getting a great nights sleep, creating the environment where everyone can reach their potential.

We're Driven – we're passionate about our business and take accountability for achieving our goals, achieving success by working as one team and putting the customer at the heart of everything we do, always ensuring we succeed and never leave anyone behind.

We're Daring – we strive to be different and embrace the chance to break new ground, innovative in our approach to everything we do, ensuring everyone has fun and enjoys their experience with us.
Learning & Development
At Bensons for Beds we put our colleagues at the centre of everything we do. We are devoted to ensuring that every one of our colleagues achieves their full potential with us, whether you want to be a sales colleague, a driver, a manager or an MD !

Your learning journey starts on day one as we help you bed in to life at Bensons for Beds. Our structured induction program will provide you with the Great Start you need to be successful and we need to give you a great colleague experience. The Great Start Induction Pack covers all the learning and information required to ensure you can perform well in your new role. Taking a blended approach to learning, this pack will get using all our systems, completing legal compliance training and that essential on job training that's so important to your first few days and weeks. Beyond that, our online learning portal, Spring, will drive your learning path throughout your entire career with Bensons. Our daring approach to learning and development means that whatever way you want your career to go we can support you along the way.

Specialist Knowledge…
Sleep is an essential part of everyone's day, which is why every customer visiting a Bensons store is offered a complimentary sleepPRO™ assessment, allowing them to choose a comfort level that is right for them. Mattresses are rated in terms of firmness – soft,medium, firm or extra firm. sleepPRO's unique technology helps to match customers with their ideal mattress, so they get a perfect night's sleep, every night.

What's more, Bensons has a highly skilled buying team that try, test and source the very best beds, mattresses, headboards, pillows, accessories and bedroom furniture for its customers. Our collection of products includes brands such as Slumberland, Air Stream, Tempur, iGel, Staples, Silentnight and Sealy.
Sustainability
We are also fully committed to our sustainability journey, being kinder to the environment with every new product from product materials to production.

Bensons is a proud supplier of Silentnight's new eco range of mattresses, which contain eco comfort fibres made from 100% recycled plastic bottles. Bensons is also set to incorporate more chemical treatment-free fabrics and new fillings, produced using less CO2, water, and land use, into its new ranges this year and has become a supporter of the British Retail Consortium's (BRC) Climate Action Roadmap, committing to be Net Zero by 2040, 10 years ahead of the government target.

In addition, Bensons customers also have the chance to recycle their old beds and mattresses via a dedicated service, where they can have their old products taken away on delivery of their new bed. Since the recycling scheme began, Bensons has recycled over 92,000 mattresses. We've installed LED lighting in 75% of our stores and increased internal awareness of energy efficiency by running energy behaviour change weeks.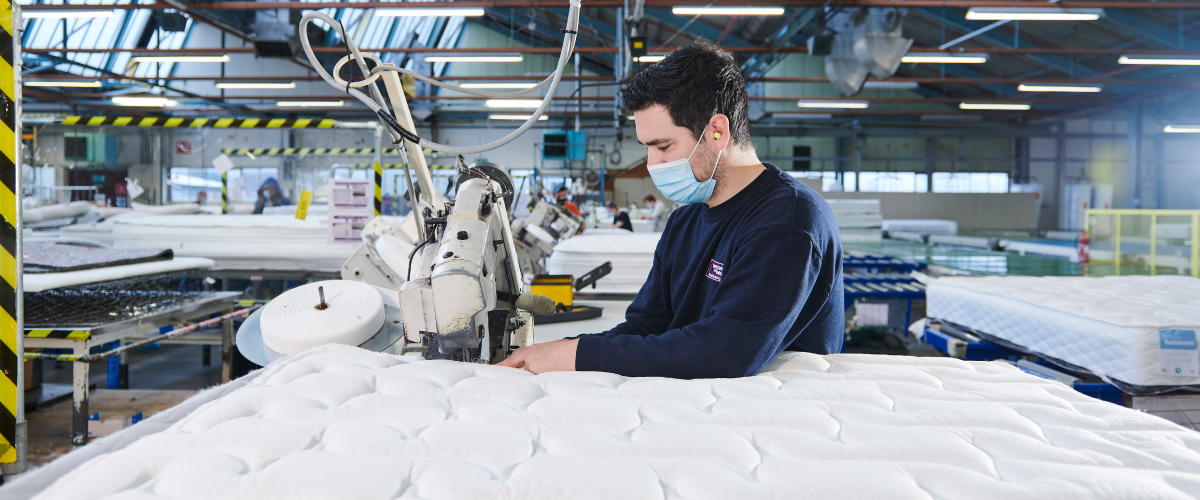 Bensons is proud to have been awarded the BSI Kitemark across a range of products, demonstrating the highest possible quality standards, and has a dedicated manufacturing site based in Huntingdon. All mattresses are guaranteed for a minimum of five years.
It is all of this that really sets us apart in the marketplace.
Charity and brand partnerships
Retail Trust
Established in 1832, retail Trust is the trade charity for the 4.5 million of us that work in retail & the supporting service industries. Retail Trust improves lives through their well-being services, vocational & career development programmes and retirement estates. As a colleague of Bensons for Beds you can access the Retail Hub which offers 24/7 free support on issues such as counselling, legal guidance, debt advice, hardship grants, help with educational bursaries and online wellbeing support.

Doctor Sophie Bostock
Sophie is a Sleep Scientist who is our voice of authority on all things sleep and helps us provides sleep advice to our internal colleagues, customers and the general public.
Read More about Doctor Sophie Bostock
For further company information and news updates, please visit us at:
www.bensonsforbeds.co.uk

For details of current career opportunities, please visit our careers site: www.bensonscareers.com
Bensons for Beds
Head Office
Accrington, United Kingdom
Company Website
bensonsforbeds.co.uk
Social Channels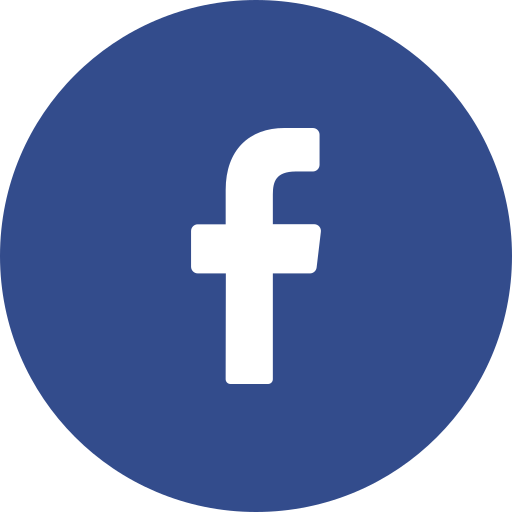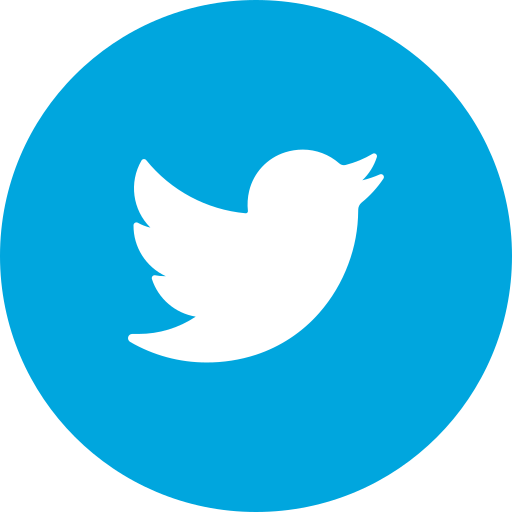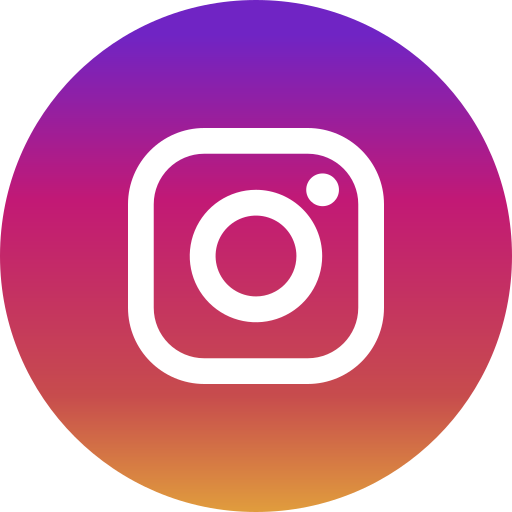 Premium Employer